O-Rings
The O-Ring is one of the simplest, yet most engineered, precise, and useful seal designs. With over 60 years of O-Ring application experience, Niantic delivers sealing solutions by applying extensive technical expertise and our fabrication capabilities. Whether standard or customized sealing applications, Niantic will deliver the right O-Ring.
Standard and Metric Size 
Quad Ring
X-Ring
V-Ring
Square Cut
Lathe Cut
Spliced Ring
Spacer and Washers
Materials
Material selection is based on chemical compatibility, temperature range of application, sealing pressures, lubrication requirements, application service life, quantity and price.


Specifications
Niantic offers a broad range of elastomeric compounds that meet these specifications industry specifications including:
ASTM, NSF 61, UL, USP Class VI, MIL-SPEC, SAE
Buna-N/Nitrile (NBR)
Ethylene-Propylene (EPDM)
Chloroprene/Neoprene (CR)
Polyurethane (AU)
Fluorocarbon/VITON® (FKM)
Fluorosilicone (FMQ, FVMQ)
Hydrogenated Nitrile (HNBR)
Natural Rubber
Perfluoroelastomer Elastomer (FFKM)
PTFE
Silicone (VMQ)
Viton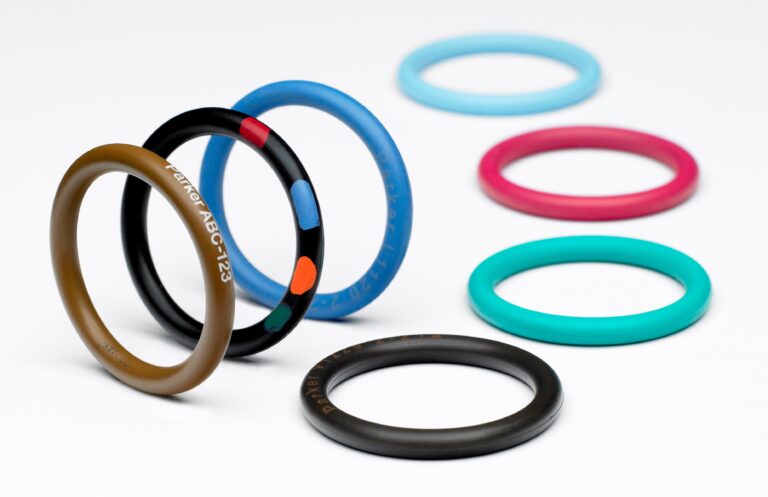 Speak with a Dedicated Niantic Representative
Niantic has developed an extensive product offering through partnerships with industry leading manufacturers. With extensive experience in the industry, count on us to meet your needs while improving your facility's operation and efficiency.
Have questions about our custom engineered products and services?
Call us at 401.334.6870